Summary: The pharmaceuticals trade association ran a big ad claiming that Americans oppose negotiations on drug prices. It is dishonest: only after hearing pharma's scare tactics do most Americans become opposed. It's time for drug price negotiations in Medicare.
Axios Vitals
August 24, 2021

MESSAGE FROM PHARMA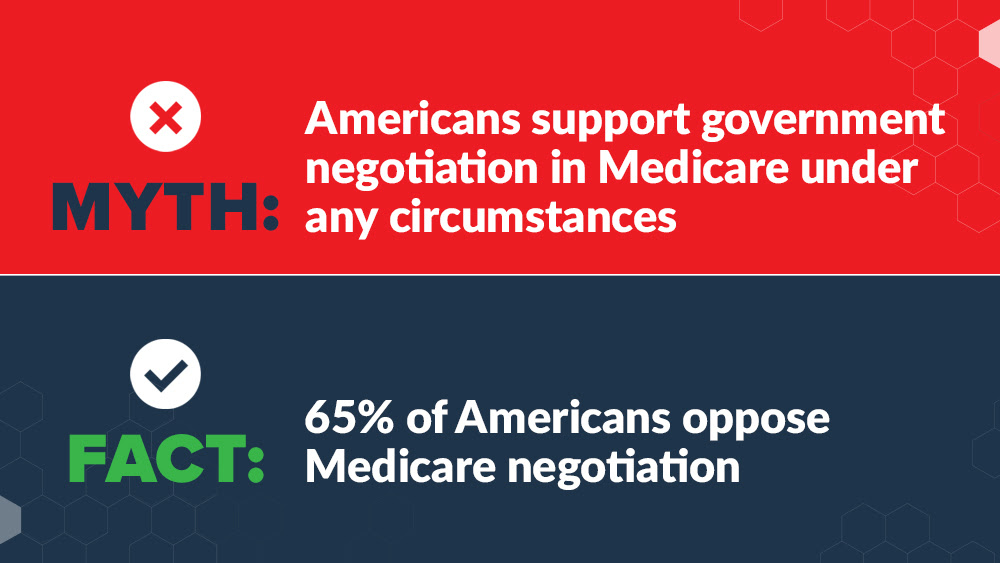 KFF Health Tracking Poll – May 2021: Prescription Drug Prices Top Public's Health Care Priorities
June 3, 2021

From the Key Findings

Overall, nearly nine in ten (88%) favor allowing the federal government to negotiate for lower prices on medications, including three-fourths (77%) of Republicans, nine in ten independents (89%) and 96% of Democrats. And while majorities of the public continue favoring this proposal after hearing that people and the federal government could save money on their prescription drugs if this policy were implemented, majorities oppose this policy proposal [after hearing the] argument made by pharmaceutical companies that it could lead to less research and development for new drugs, or that access to newer prescriptions could be limited.

https://www.kff.org/health-costs/poll-finding/kff-health-tracking-poll-may-2021/

Comment by: Don McCanne

The KFF Health Tracking Poll was the reference provided by PHARMA to support their claim that Americans reject government negotiation in Medicare. Yet the tracking poll indicates that 88% do support allowing federal negotiation for lower prices on medications. What they report as a myth is actually a fact. What they report as a fact is actually a myth. Only when told specifically that negotiations could cause less drug research or less access to newer prescriptions (dubious claims meant to scare us) do 65% become opposed.

The fact is that PHARMA is being dishonest in presenting an ad that can only be interpreted as representing American opposition to drug price negotiation, when the opposite is true. They certainly do not deserve to have their price gouging protected, especially when based on deception. It's long past time to enact government drug price negotiation for Medicare.